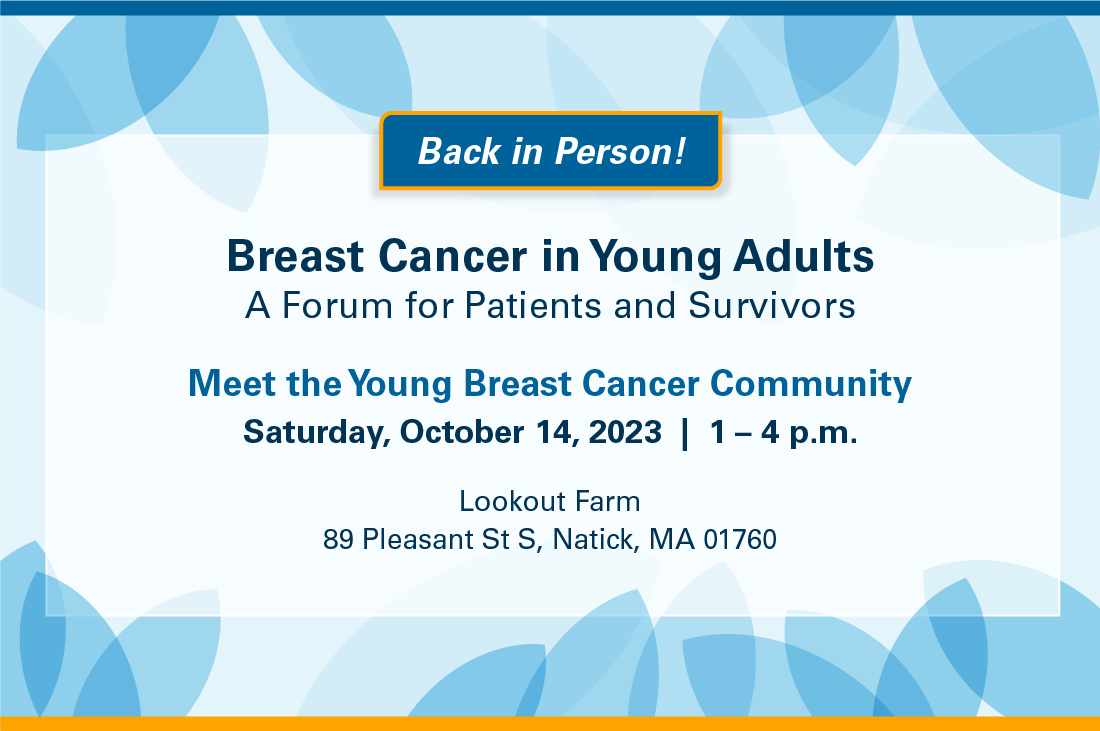 Meet the Young Breast Cancer Community
Join us for an afternoon of learning and connecting with the young breast cancer community, a community who intimately understands - whether they've "been there" themselves, loved someone through it all, or have dedicated their work to supporting the unique needs of young adults with cancer.


Keynote Address - Learn from Magnolia Contreras, MSW, MBA, vice president of Community Health at Dana-Farber about the power of community and support after a breast cancer diagnosis.


Patient Panel - Hear personal stories and perspectives from young adults diagnosed with breast cancer.


Resource Expo - Learn about organizations that support the young breast cancer community.


Social Hour - Meet others who have had a similar experience.


We look forward to spending this time with you - learning and building new relationships.


Registration is required to attend this event.
Please register by September 29th.
If you have any questions about this event, please email: youngandstrong@partners.org.
You have selected an option that triggers this survey to end right now.
To save your responses and end the survey, click the 'End Survey' button below. If you have selected the wrong option by accident and/or wish to return to the survey, click the 'Return and Edit Response' button.