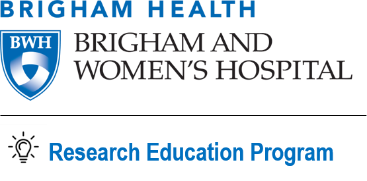 Registration | Intermediate Biostatistics for Medical Researchers | 2021
**These sessions will be held virtually on Zoom. The link will be sent to those who register with a BWH/MGB-affiliated email address 1-2 days prior to the session**
This four-week course is led by Camden Bay, PhD, Biostatistician at Harvard Catalyst/BWH Center for Clinical Investigation. The unifying theme of these seminars is fitting models to data. The series will focus on simple regression models, multiple regression modeling, and logistic regression. The course is designed as a refresher for those who have already taken a college-level intermediate biostatistics course and should help researchers identify where they may need support from a professional biostatistician on their projects.
Topics include:
– Foundations of Regression
– Multiple Regression
– Special Topics in Multiple Regression
– Introduction to Logistic Regression
Logistics:
This year's course will be held on Thursdays from 10:00AM - 12:00PM starting on April 1 and ending on April 22.
Attendance at all four sessions is encouraged, but not required.
The course will be recorded and posted to the BRE Video Library for those who cannot attend all four sessions.
You have selected an option that triggers this survey to end right now.
To save your responses and end the survey, click the 'End Survey' button below. If you have selected the wrong option by accident and/or wish to return to the survey, click the 'Return and Edit Response' button.