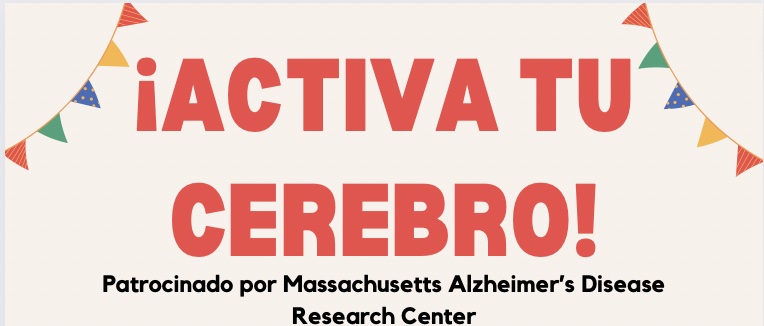 Registro
¡Gracias por registrarte para Activa tu Cerebro! Estamos muy emocionados de aprender y bailar contigo. Para completar tu registro, por favor responde al cuestionario. Recibirás un correo electrónico con instrucciones para unirte al evento. Si tienes alguna pregunta, por favor contacta Mariana Palou por 857-307-5284 o mpalou@bwh.harvard.edu.
Thank you for registering for "Activa tu Cerebro"! We are very excited to have you join us. In order to complete your registration, please enter your email and how you heard about the event below. You will receive an email with instructions to join the event. If you have any questions, please reach out to Mariana Palou at mpalou@bwh.harvard.edu or by phone at 857-307-5284.
You have selected an option that triggers this survey to end right now.
To save your responses and end the survey, click the 'End Survey' button below. If you have selected the wrong option by accident and/or wish to return to the survey, click the 'Return and Edit Response' button.